Have you ever come across a history paper? Or do you know how to write a good history paper? At Essayprowess.com, we offer all academic paper writing help to students who are not in a position to work on their assignments.But first and foremost, let's get to know what a history paper is. In simple terms, a history paper is simply an argumentative paper. It is so because history papers are generally guided with some forms of arguments. Thus, in history, there are no straightforward answers, but instead, you have to elaborate your answers with the aid of vast arguments and evidence.
Moreover, you should also note the fact that your forms of argument in any history paper should not just be arguments. But instead, they should have some historical evidence to support your answer. Therefore, you should ensure that you draw all your ideas and evidence from credible sources such as books and other academic resources.
Furthermore, writing a good history paper is a process that calls for time, effort, and dedication as it can sometimes be rigorous and challenging even for the genius students. This is so because a history paper is developed over a series of steps. Thus, it can never be perfected with just a single attempt or inspiration. Hence, the following are the few simple steps to writing a good history paper.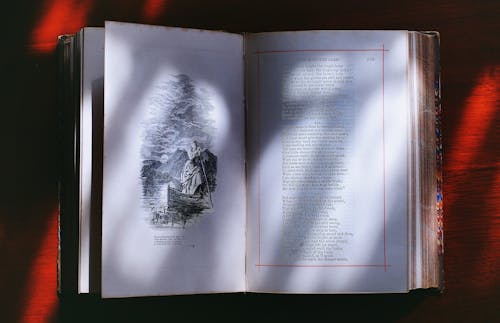 Study The Question And Understand What The Paper Prompt Is Asking
In a history paper, the first thing you should do is to understand what the key question is asking and distinguish it from the sub-questions. Thus, it is crucial to take your time and give plenty of thought to the question. Furthermore, there are several ways a question can be framed, so it is upon you to understand it and answer accordingly.
However, in most cases, the question might ask you to analyze, describe, explain, or even asks you to agree or disagree with a statement. Hence, you need to be very vigilant when answering any history question. Moreover, in the case where there are sub-questions, this means that the sub-questions are only meant to help you understand or rather think more about the topic.
Therefore, to make sure that you understood the question, it is also essential to respond to every part of the prompt. Think about what it requires you to do and what or who does it want you to concentrate on.
Brainstorm Possible Arguments And Responses
Brainstorming should come second before you conduct any research. Brainstorming helps you think through your topic and come up with ideas and arguments based on what you know about the subject. Hence, it is at this step that you shouldn't judge or analyze ideas in-depth, but instead, you are needed to note down all your relevant and irrelevant ideas on paper.
That's what we call having a written plan of all your initial responses and thoughts about the question. In some cases, the brainstorming process might be overwhelming. Hence, it is also advisable to consult your instructor in case of any difficulty.
Start Researching: History Paper
The third step in writing a good history paper is researching, and researching means going out to gather information and evidence from all reliable sources. That's why in a history paper, your research takes shape at this stage as the question now guides you on the possible arguments and responses you got from brainstorming.
Researching takes different dimensions as some papers might require you to go outside the classwork to consulting either primary or secondary sources of information. Primary sources of information for historical analysis include; speeches, economic data, art, film, literature, newspaper editorials, and many more. On the other hand, secondary sources include materials produced after the period under study. Therefore, they generally select, analyze, and incorporate evidence to make an argument. Some of these sources include scholarly work.
Develop Your Thesis Statement/ Contention
Contention in this matter refers to opinions or ideas that serve as the answer to the question or paper prompt. Moreover, drafting your paper statement will also help you perform the focal point of your writing. However, at times you might find that your thesis statement might change. That should not worry you because, as you research more about the topic, the chances are that your thesis statement will change.
However, you should ensure that you come up with a working thesis that represents your arguments, ideas, and opinions from step 1 up to this step. We say so because, as you move on to the next steps, it is almost definite that your contentions will undoubtedly change. But, finally, you should try to frame your thesis statement in such a way that it comes out strong, authoritative, and convincing.
Draft An Outline Of Your Paper
Just like any other kind of essay, a history paper should also be organized in a given structure. However, you should not complicate your writing, but instead, you should stick to the standard essay writing structure that consists of an introduction, the body, and a conclusion. This will help you organize your ideas, opinions, and arguments in a much precise and clear manner that will make sense to your reader.
Moreover, it is true that there is no correct way of organizing your history paper. Still, you can make your writing more appealing by the way you answer your prompt. Your sources of information, and how you present your arguments and evidence. In short, it is all about how you chronologically present your ideas.
Write A Compelling Introduction
With all the tools needed, it is now time to write your first draft. A draft helps you to articulate your arguments in a clear and precise manner. In your draft, you should ensure that you write a compelling introduction. A good introduction is essential because it gives the reader the experience of your paper.
Thus, in most history papers, an introduction comprises of the question/ prompt and a thesis statement. Moreover, your introduction should be clear, precise, and more so compelling to the reader.
Write The Body
In a history paper, the body part entails writing fully formed paragraphs that usually range between 100- 200 words per section. Moreover, you should ensure that your paragraphs have effective opening statements or the topic sentence that reflects on the question and well as your thesis statement.
Furthermore, this is a history paper; thus, you need to be detailed in your explanations as well as ensuring that you support all your arguments with valid facts and evidence. Hence, you should be sure to analyze and use your evidence critically.
Conclude
When writing your conclusion, you should ensure that you have a firm conclusion that summarizes your entire paper. In most cases, a satisfactory conclusion leaves your reader satisfied with your arguments and justifications. Whereas, a weak ending leaves the reader unsatisfied and, thus, not good at all. Furthermore, you should write a conclusion that adds something to what you said in your introduction. As well as explains the importance and significance of your arguments.
Reference And Cite Your Sources: History Paper
Citations and references are very vital for any history paper to succeed. This is to means that a good history paper should be referenced appropriately to avoid plagiarism. Thus, your writing should support its arguments, responses, ideas, and information with accurate citations from reliable sources.
Footnotes are also important for any research paper in history because historians take pride in their justifications. Thus, they need the flexibility of the full footnote. You should also be sure to stick to the use of the Chicago style of writing.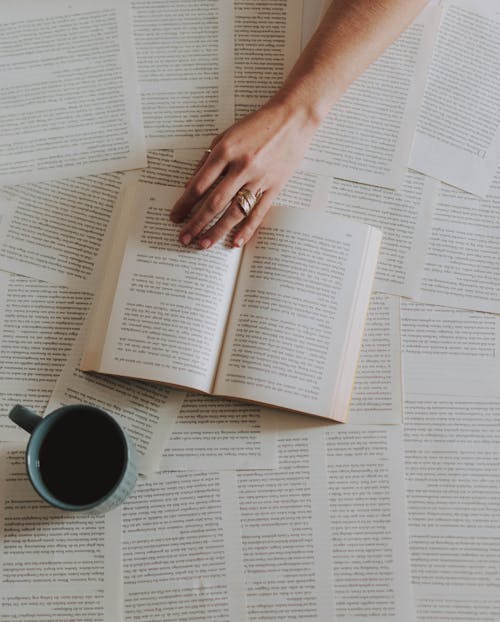 Edit And Proofread Your Work
Finally, you should thoroughly revise your work before submitting it to relevant authorities. You should never, in any case, present your history paper unedited. When you proofread your work, it gives you room to look for spelling errors, incorrect dates, typographical mistakes, grammatical errors, and many more.
Editing and proofreading also help you to check whether your paper followed a logical structure or sequence. If not, then you can change it. By the end of this step, you should have ensured that everything is in order and that your paper is clear and compelling.
Final Verdict               
These are but a few simple steps for writing an excellent history paper. As we all know, writing a history paper can sometimes be daunting, but the best part about it is that there is no correct or wrong answer in history. It is about how you present your arguments. Are there any supporting documents for your arguments? That's all. Hence, I hope the above tips were helpful. But in case you need help, you can always visit our website at Essayprowess.com for all your online writing services.