Before you graduate from any college, you will be required to write at least one research paper. But many students do consider the whole exercise as stressful, time-consuming, and overwhelming at the same time. However, according to experts who have over the years mastered the art of research paper writing, they normally consider it as a straightforward exercise that only demands your full attention.
To write a brilliant research paper and still stay motivated throughout the whole exercise, there are a couple of steps that you will need to follow.
Familiarize Yourself With The Assignment
This is the first, and the most important step student should pay more attention to when it comes to writing their research paper. Unfortunately, most students tend to overlook this particular step, and they end up with very poor results as they never understood what the professor needed of them.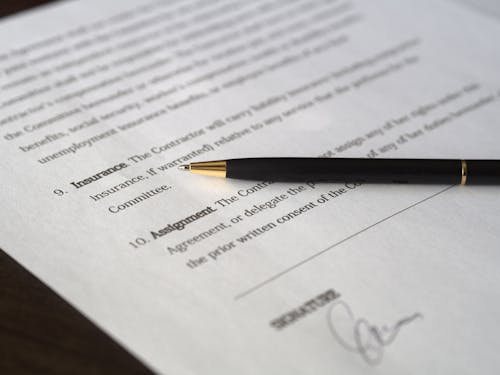 Taking enough time to familiarize yourself with the assignment normally acts as an eye-opener. It also enables you to understand your professor's instructions fully. Familiarizing yourself with the topic will also enable you to decide which particular direction you should take as you start your paper, whether it's a persuasive or analytical paper, etc.
One of the best and the easiest way to fully understand your assignment is simply by highlighting or noting down some of the key points you come across as you read through the instructions. This will enable you to have an idea of what the lecture is looking for, and even the grading method he or she will use.
However, if, by any chance, you don't understand what is required of you, seek clarification. You can approach your professor or a colleague who might be having a better understanding of the same. This will help in ensuring that you don't put into waste much of your precious time working on the wrong thing.
Choose A Topic
Selecting your research paper topic should now come as your second step once you fully understand your assignment. At this step, you will be able to choose a topic that you will work on through to the end. It's thus crucial to select something you're passionate about, or you have had an interest in. By doing this, you will ensure that you stay motivated throughout the writing and research processes.
Choosing a topic can, at times, be challenging, especially if it's your first time working on a research paper. But don't feel discouraged at all as it's also a learning process, and with great determination, you will emerge victoriously. Also, for first-timers, it's advisable to select a controversial topic so that you can objectively expound on different stands and finally stick on one if you are required to.
When selecting a topic, it's always advisable to stick strictly on the instruction provided. If, by any chance, you had a topic that you wanted to work on, but it can't fit into the guideline provided, just ignore it and choose a different one. It's not a must that you work on a topic simply because you love it. A new topic will also provide you with a chance to learn new things, and you may end up developing an interest in a particular area or field.
Research On Your Topic
Now it's time to carry out the research since you have already selected your topic. This particular step is somewhat flexible, as different students can research their papers differently. However, it's always crucial to stay focused all through and also move in quick succession. Also, to be able to carry your research effectively, there are several key things you should pay great attention to;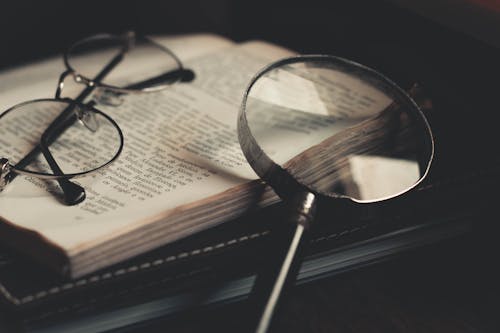 Find reliable And Informative Sources. – When carrying out your research, most people will strongly advise you to avoid Wikipedia at all costs. However, you can use Wikipedia to familiarize yourself thoroughly with the topic you are working on but shouldn't be your definitive source. You can also use Wikipedia to find keywords that you will further use to drive your research and still quickly grab the necessary information faster.
Skimming – When carrying your research, you don't have to read through any written materials related to your topic of interest. The whole process can be stressful and time-consuming. So, the best way to do this is simply by skimming through the information you find and note down or highlight the key points. This way, you will be able to make the whole process much easier and faster, saving much of your precious time.
Do thorough research. – When going through different sources, you may come across a piece that contains everything you wanted. However, this doesn't mean that you should stop your research there. It would help if you dug deeper to find what other sources have to say about the same. It's possible to also come across two different sources giving contradictory information about the same.  Reading various sources is of significant importance in clearing any form of doubts concerning a particular piece of information.
Carefully Organize Your Research
Now that you have corrected the necessary information, the next thing should be to ask yourself what you should do with that information. At this stage also, students can use different approaches. Though, the best method to use will basically be determined your assignment topic and instructions given
The process of organizing your work should be much easier and faster, now that you are aware of your assignment topic, and you have already corrected relevant information. All the information should also be organized well for easy use by either bookmarking your resources or printing a list of your resources etc.
Form Your Thesis
At this stage, you should now be ready to articulate your argument, opinion, or even an assertion. This shouldn't be hard on you, bearing in mind that you have already selected a topic that perfectly fits your assignment. You have also done deep research and organized well all the relevant information you needed.
Every research paper should have a thesis. So what is it, and why is it so important in a research paper? In simple terms, a thesis is basically a short statement that an author or researcher brings forth so that the reader can easily understand what he or she is trying to prove or explain.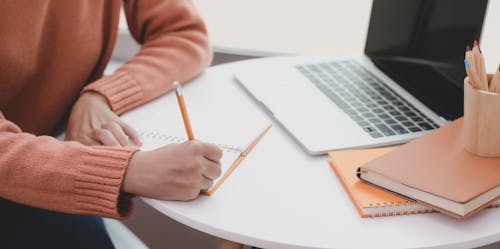 Most students miss a lot of marks simply because they can't frame their thesis statement correctly. At all times, try to make sure that your thesis statement is definitive and shouldn't be about you. Words such as "My paper is" or "I think" should be avoided at all costs if you really what to score high marks on this section.
Also, when writing your thesis statement, try as much as possible to use strong statements, and avoid being too vague. It should also be arguable, but that doesn't mean that it should be particularly opinionated or controversial.
Once you are sure that you have crafted a specific, definitive, and arguable thesis statement, you can now check with your professor, trusted educator, or a writing centre tutor. These people will help you in establishing whether your thesis statement is powerful. If your thesis statement is strong, it should guide you through building your essay.
Make An Outline
The way you make your outline will solely depend on your assignment topic. Before handing over your outline to your instructor, make sure it follows the instructions or the guidelines that were given. Outline act as a guide that will help you navigate through your writing process. It's imperative to have a well-structured outline even when you are not asked to write one.
Making an outline is very crucial in structuring your paper. It will guide you through your writing processes or even offer you a pattern to should follow.
When creating an outline for your research paper, think critically about what you're trying to communicate or explain. Also, come up with a structure that will allow you to share whatever information you intend to pass in an organized and clear way for your reader to understand it. Any form of an essay should have a clear introduction and conclusion. But whatever else you add in between will mostly depend on the available content or the instructions given.
Write
Now it's time to write your paper. With the help of the great work you have done up to this stage, you are now in a better position to write an engaging, clear, and strong research paper. As you write your essay, try to concentrate much on the structure of your paper, flow, and secession of points and events. Also, when writing the first draft, you shouldn't mind much about grammatical mistakes. Also, perfecting your title and subtitle, among other slight errors can easily be edited as you go over your paper.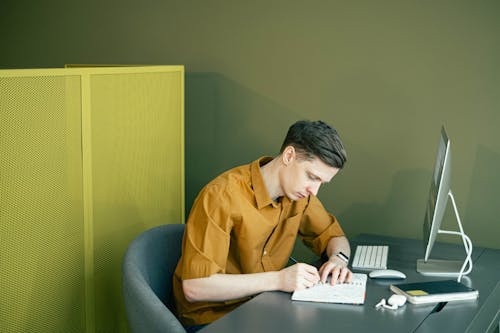 As you write your research paper, avoid using the available sources directly. Also, even when you write as you look back and forth between your paper and the sources you are getting information from, there are high chances of copying ideas directly. All the relevant information you have already corrected should only act as a guide to help you create new ideas. Reading different books, articles, and then writing only the important points in your own words will help you avoid plagiarism issues.
As you write your paper, for anything you quote directly, you will need to cite that source.  Always use quotations marks and state the source where you have quoted. Also, if you happen to paraphrase someone else ideas, it's still necessary to give credit. But you will not have to use quotations marks.
However, for the case of common facts, i.e., commonly accepted ideas or information that you can find stated and not credited, in more than three credible sources, you're not required to state its source. For example, Marie Antoinette was decapitated in 1793.
Edit Your Paper Content
Now you can afford a smile since you have successfully managed to compile all the necessary ideas into one piece. At this stage, some levels of perfection are necessary so that you can be able to end with a brilliant research paper. But how do you attain the required level of perfection?
First, you will need to edit your content. You can do this by working on the structure, wording, organization of ideas, and the length of both sentences and paragraphs. At this point also, make sure that every piece matches all the instructions given by your professors. If there is a missing piece, find out which and fix it.
Also, if you think your paper is too short or long, this is where you will need to build it up or cut it short. If, for instance, your paper is too short, you need to add more ideas relevant to your assignment topic. You can't just randomly fill in some words or rewrite some of the ideas which are already on your paper. On the other hand, if your paper is too long, you can't just delete any paragraph. The best way to do it is by cutting out some ideas and then restructuring them in only a few words. But when doing this, make sure that you maintain valuable information.
When you are done editing and making all the necessary changes, go back and read through the whole piece. Make sure that everything makes sense. Also, to make sure that everything is in place, you can ask a colleague or a mentor to go over it and see if they can identify other mistakes.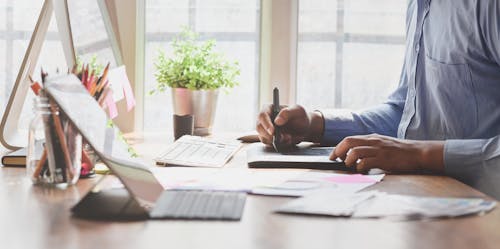 Edit Your Paper For Grammar
Once you're done editing your paper content, now it's time to polish it up by editing for grammar. Even though this whole process may seem so overwhelming and time-consuming, it's still worth carrying it out. However, with the help of checking resources such as Grammarly, you will be able to pinpoint every grammar mistake, passive voice, commas, etc.
In this step also, you will also need to take several run-throughs to make sure that every piece is home and sound. Going over your paper several times will also help you in identifying some hidden minor mistakes.
Go Through Your Paper Before Submitting
At this stage, you should be congratulating yourself since you have already done an excellent job. To make your re-reading process easier, you should print a copy of your research paper. This way, you will be able to pin-point some minor mistakes that you could have missed out while reading through your screen. After reading your paper and then double-checking, it's time to submit it to your instructor.
However, before submitting your paper, ensure that it follows all the instructions that were given by your professor. Also, if you were to print that paper, make sure that you do it early enough to avoid last-minute frustrations. It's generally during those last minutes to the deadline when you find; the printer developing some mechanical problems, or there is a power shortage. The same case may also arise when you are to send your paper online. You might find that the Wi-Fi is down or your laptop has crashed.
By submitting your paper early enough or on time, you will be increasing your chances of scoring high marks. Most professors will always respect and appreciate your effort, determination and preparedness every time you observe the deadline.
Final Thought
With the above steps, we at Essayprowess.com believe that you will be able to create a brilliant research paper that will win you more marks. Furthermore, these steps will make the whole writing process straightforward and less time-consuming. But in case you have an urgent paper, or you have been assigned a topic you're not conversant with, don't worry since you can always seek for custom writing services.